What is Open Group Order? Open Group Order enables a smaller group of coworkers to place individual orders from the same restaurant, allowing everyone to save time and delivery costs as all orders will arrive together.
Steps to complete an Open Group Order:
Look for restaurants that feature the group order icon in the top right corner
You can also find the icon in your cart if you've begun an order from an eligible restaurant. Click on the icon, and you'll receive a link to share with your coworkers.
Once they open the link and add items to the group order, you'll be able to follow their progress.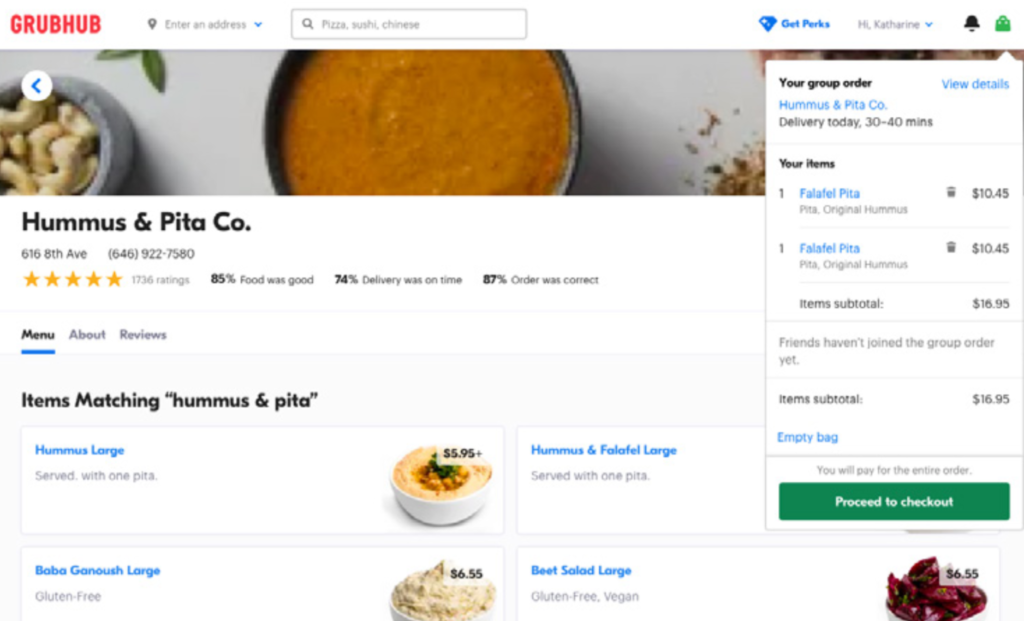 Once each coworker submits their order, you can check out and pay.
If you have the Split with Coworkers feature on your account, you can split the bill at checkout and pay.
User Guide: A downloadable PDF explaining how to participate in an open group order.