Los Angeles Grubhub Corporate Accounts
We make it easy for thousands of companies in Los Angeles to feed their teams and track spending. From Hollywood to Santa Monica, we got you covered with group orders, corporate catering and more.
Fill out the form below and we'll be in touch
Top Los Angeles restaurants, delivered to your team!
Our network of local restaurants makes it easy to provide group orders, individual meals, and corporate catering in Los Angeles. Check out these restaurants our clients love:
Hear from our happy customers
"The restaurant selections on Grubhub are fabulous and we can usually find any kind of cuisine to accommodate any request or diet restriction. For someone like me, who manages logistics and accommodations for client meetings and large team events, Grubhub is my best partner."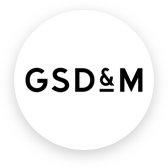 Carol K
Planning Operations Manager, GSD&M
See what we can do for your team!
FAQs
How do I open a Grubhub Corporate Account in Los Angeles?
How does Group Order work in Los Angeles?
How do individual meals work in Los Angeles?
How far will Grubhub deliver in Los Angeles?
Can I use a Grubhub Corporate Account in Los Angeles?